Circular Economy Innovative Skills in the Textile Sector
Project
Sustainability in the Textiles industry is seen as a subject of the major producers, with many brands divulging their concern about protecting people and environment and adopting an environmental friendly communication approach.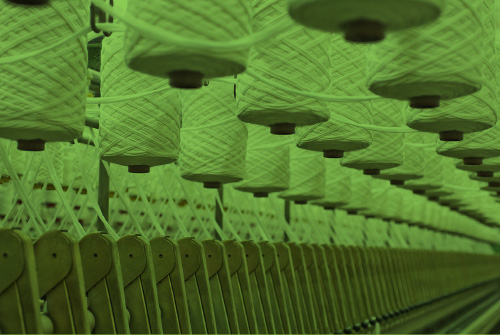 + INFO
Partners
The consortium of the project consists of 5 partners from Spain, Greece, Romania, Latvia and Portugal. Coordinator of this project is the Confederación de la Industria Textil – TEXFOR (Spain).
The constitution of the partnership based on the cooperation of education and employment in order to better achieve the objectives of the project. The purpose was the development of sustainable partnerships between education and employment.
+ INFO
News
NEWSLETTER 2
Welcome to the Third  Newsletter of the ECO TEX project.
LINK
NEWSLETTER 2
Welcome to the Second Newsletter of the ECO TEX project.

Design, develop and piloting a new job qualification profile that correspondent training curricula on the subject of "How to implement circular economy techniques in Textile Industry" it's our Goal!
LINK
NEWSLETTER 1
Welcome to the first Newsletter of the ECO TEX project.

In this newsletter, we would like to inform you about the project "Circular Economy Innovative Skills in the Textile Sector" with acronym "ECO TEX", the reasons why we initiated the project, who is involved, and what the project activities are.
LINK