Circular Economy Innovative Skills in the Textile Sector
Projekts
Tekstilrūpniecības ilgtspējība ir ražotāju galvenais attīstības virziens un daudzi zīmoli sāk rūpēties par cilvēku un vides aizsardzību, pieņem videi draudzīgas komunikācijas pieeju. "Zaļā tekstila" tirgus attīstās arvien plašāk, atspoguļojot patērētāju uzvedības pārmaiņas visā pasaulē, kas Eiropas tekstilrūpniecības nozarei rada milzīgas izaugsmes iespējas.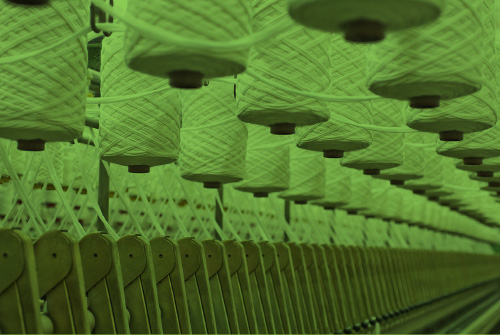 + INFO
Partneri
Projekta konsorcijā ietilpst pieci partneri no Spānijas, Grieķijas, Rumānijas, Latvijas un Portugāles. Projekta koordinators ir Confederación de la Industria Textil – TEXFOR (Spānija).
Partnerības konstitūcijas pamatā ir izglītības un nodarbinātības sektoru sadarbība, projekta mērķu sasniegšanai. Mērķis – attīstīt ilgtspējīgas partnerattiecības starp izglītību un nodarbinātību.
+ INFO
News
NEWSLETTER 2
Welcome to the Third  Newsletter of the ECO TEX project.
LINK
NEWSLETTER 2
Welcome to the Second Newsletter of the ECO TEX project.

Design, develop and piloting a new job qualification profile that correspondent training curricula on the subject of "How to implement circular economy techniques in Textile Industry" it's our Goal!
LINK
NEWSLETTER 1
Welcome to the first Newsletter of the ECO TEX project.

In this newsletter, we would like to inform you about the project "Circular Economy Innovative Skills in the Textile Sector" with acronym "ECO TEX", the reasons why we initiated the project, who is involved, and what the project activities are.
LINK