Circular Economy Innovative Skills in the Textile Sector
Proiect
Sustenabilitatea sau dezvoltarea durabilă sunt concepte importante pentru brand-uri și producătorii din industria de textile. În acest context, producătorii sunt preocupați de dezvoltarea unor procese de fabricație care să protejeze mediul înconjurător și personalul angajat.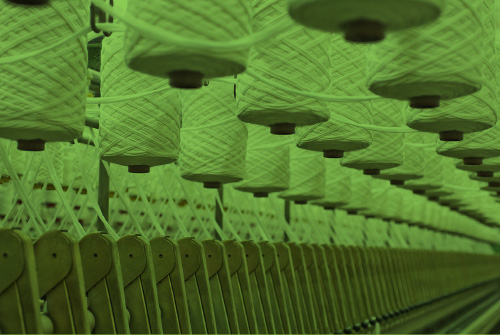 + INFO
Parteneri
Consorțiul proiectului este format din 5 parteneri : Spania, Grecia, România, Letonia și Portugalia. Coordonatorul acestui proiect este Confederación de la Industria Textil – TEXFOR (Spania).
Pentru îndeplinirea obiectivelor proiectului s-a dezvoltat un parteneriat durabil între reprezentanții mediului educațional și cel de ocupare a forței de muncă.
+ INFO
News
NEWSLETTER 2
Welcome to the Third  Newsletter of the ECO TEX project.
LINK
NEWSLETTER 2
Welcome to the Second Newsletter of the ECO TEX project.

Design, develop and piloting a new job qualification profile that correspondent training curricula on the subject of "How to implement circular economy techniques in Textile Industry" it's our Goal!
LINK
NEWSLETTER 1
Welcome to the first Newsletter of the ECO TEX project.

In this newsletter, we would like to inform you about the project "Circular Economy Innovative Skills in the Textile Sector" with acronym "ECO TEX", the reasons why we initiated the project, who is involved, and what the project activities are.
LINK