Circular Economy Innovative Skills in the Textile Sector
Proyecto
La sostenibilidad en la industria textil es vista como un tema actual y cada vez de mayor importancia. Muchas marcas han optado por divulgar su preocupación por la protección de las personas y del medio ambiente, adoptando un enfoque de comunicación Eco-sostenible.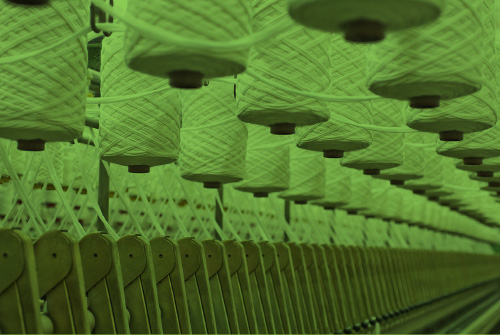 + INFO
Partners
El consorcio del proyecto está formado por 5 socios de España, Grecia, Rumania, Letonia y Portugal. El coordinador de este proyecto es la Confederación de la Industria Textil – TEXFOR (España).
El partenariado se basa en la cooperación entre la educación y la empresa para asegurar el desarrollo de los objetivos del proyecto.
+ INFO
News
NEWSLETTER 3
Welcome to the Third  Newsletter of the ECO TEX project.
LINK
NEWSLETTER 2
Welcome to the Second Newsletter of the ECO TEX project.

Design, develop and piloting a new job qualification profile that correspondent training curricula on the subject of "How to implement circular economy techniques in Textile Industry" it's our Goal!
LINK
NEWSLETTER 1
Welcome to the first Newsletter of the ECO TEX project.

In this newsletter, we would like to inform you about the project "Circular Economy Innovative Skills in the Textile Sector" with acronym "ECO TEX", the reasons why we initiated the project, who is involved, and what the project activities are.
LINK