Circular Economy Innovative Skills in the Textile Sector
Projeto
A sustentabilidade na indústria têxtil é um tema bastante atual e de grande importância. Muitas marcas demonstram a sua preocupação com a proteção das pessoas e do meio ambiente, adotando uma abordagem de comunicação ecologicamente correta.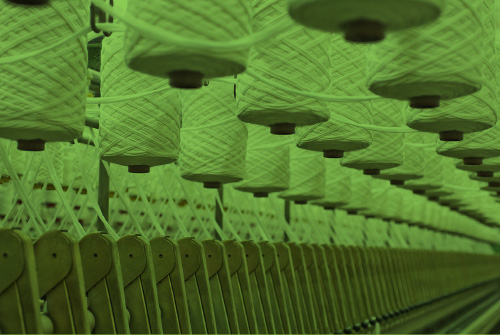 + INFO
Parceria
O consórcio é constituído por 5 parceiros europeus: Espanha, Grécia, Roménia, Letónia e Portugal e coordenado pela Confederación de la Industria Textil – TEXFOR em Espanha.
A escolha do consórcio baseia-se na cooperação entre parcerias sustentáveis entre as áreas da educação e do emprego a fim de alcançar os objetivos propostos.
+ INFO
News
NEWSLETTER 2
Welcome to the Second Newsletter of the ECO TEX project.

Design, develop and piloting a new job qualification profile that correspondent training curricula on the subject of "How to implement circular economy techniques in Textile Industry" it's our Goal!
LINK
NEWSLETTER 1
Welcome to the first Newsletter of the ECO TEX project.

In this newsletter, we would like to inform you about the project "Circular Economy Innovative Skills in the Textile Sector" with acronym "ECO TEX", the reasons why we initiated the project, who is involved, and what the project activities are.
LINK